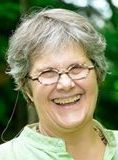 Director of Sri Sri Ayurveda Cookery Programs, and an Art of Happiness Teacher, Elisabeth is a true Parisian who spent most of her life in the South West of France where she became a master craftsman specialized in Shaker
furniture.
Elisabeth met Art of Living in 1989 and has been an Art of Happiness Teacher since 1993. For 10 years she was
treasurer for Art of Living France. In 2000, she transitioned careers and came to Canada to train in Ayurveda. She rapidly developed a love for the subject; it was natural for her to specialize in the important aspect of food for health given her French love of healthy, tasty foods.
Elisabeth was certified by the Sri Sri Ayurveda Institute in 2003 as an ayurvedic technician and a teacher. She travels
around the world to share the beautiful knowledge of Ayurveda.
Events with Elisabeth Jaeger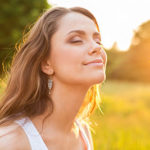 Happiness Retreat
February 1, 2019
Make the choice to truly thrive in life.  So often we wait for the weekend, a vacation or celebration to live our desired life and feel fully alive and happy.   Imagine being able to access that warm glow of happiness throughout your day.  The Happiness Program equips you with a toolkit of techniques to get you through even the most challenging times to create a more peaceful day whenever you choose. Begin your journey to a more joyful life.  Through the Happiness Retreat: Gain a greater sense of happiness and enthusiasm Reduce your stress & anxiety Increase confidence Experience more ease in interpersonal skills Enhance your creativity Learn the transformative power of the Sudarshan Kriya.  Based on ancient Vedic wisdom, the technique uses natural rhythms of breath to bring about a deep sense of well-being and connectedness